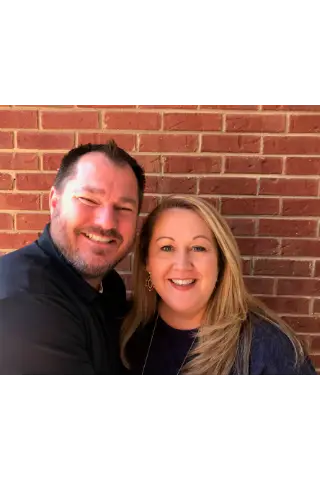 Lucas (16), Bella (16), Leila (12),
Titus (11), Stokes (8)
Luke Morrison
Pastor/Church Planter
​
In November of 2016, my wife Shannon and our five kids started our journey as a missionary family in the Old Fourth Ward neighborhood of Atlanta, just blocks from downtown. We fell in love with the community and its people.

In 2019, due to rising costs of housing we made the move to Henry County, just outside of Atlanta. We continue to support missions efforts downtown and other surrounding counties.

In 2022, we were able to launch The Well Church in Conyers, GA.
We strive to be #handsandfeet by doing life together and sharing Jesus along the way. We have experienced many opportunities to serve and share with our neighbors. We look forward to the amazing things God has planned as we continue this work.

I have previously served at some amazing churches from our home state of South Carolina as Pastor of Shamrock Baptist Church, Youth Pastor at Chesterfield County Community Church, and Youth/Associate Pastor at New Providence Baptist Church.